Complete Mockups 101 Book (Below)
---
Below you can read the complete book "Mockups 101: A Better Way to Discuss Software Requirements" by Igor Ješe.
If you have landed here without any prior context, you will probably want to learn more about the book first.
Like the book?
---
If you like the book, please:
Recommend it to your friends and mention the URL on social media. This helps a lot, thanks!
Create links to http://www.Mockups101.com from your web page.
Report any errors or problems you find.
Mockups 101 (wait few seconds for the book to load)
---
Wait few seconds for the book to load.
For best reading experience, use the "View Fullscreen" option.
Errata so far: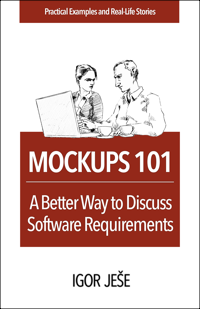 "Great simple straightforward approach to using mockups."
Get early feedback from clients.
Improve communication with customers and developers.
Avoid common problems in various situations.
Meet the Author

Igor Ješe has been working in software development since the early 1990s, with an emphasis on software requirements and development methodology. He is a certified Software Requirements Expert and a Project Management Professional.
Mockup Tool for Business Analysts: MockupScreens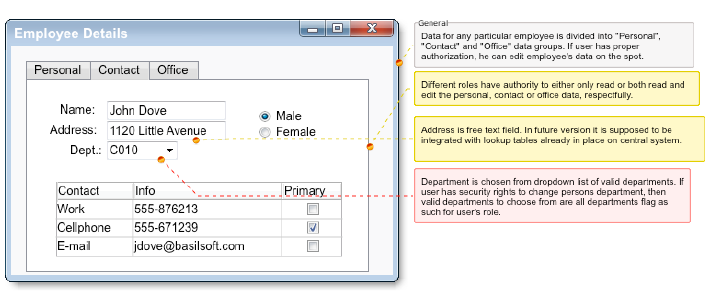 "Instant productivity! It is so easy that I can prototype realtime in a meeting."
Fast wireframes.
Easy communication.
Clear specification.