MockupScreens 4.97 brings several Table widget improvements, see the screenshot below:
Tables can have "row selector" now, like in Excel (the left-most quasi-column).
If you need fixed-width columns, uncheck the new "Grow columns with text" option in table's properties.
Tables can have "filter row", that is visually distinct from normal rows.
Beside that, Line widget is transformed to Separator. It can be horizontal, vertical or free (i.e. plain old line like before).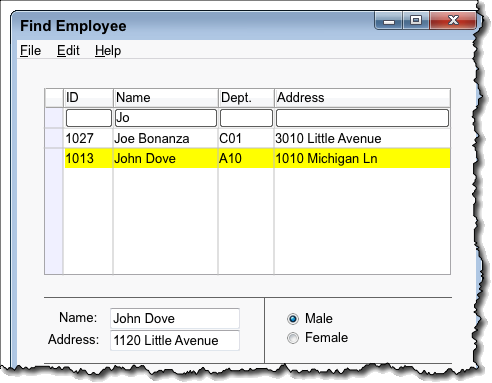 What is fixed:
Removed copyright label from HTML export results.
You can download MockupScreens 4.97 from the main website.
Existing users: download the trial version and unlock it with your existing license key.