MockupScreens 4.87 Adds Icons (Font Awesome)
November 18, 2014
Good icon set makes wireframing  much simpler. Thus, we have included Font Awesome icons in MockupScreens 4.87 (available from the main website).
(Complete list of improvements and changes below)
This picture really speaks more than thousand words: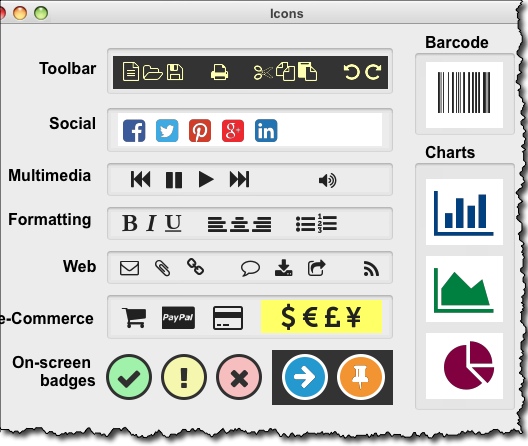 To add an icon, choose the "Icon/Badge" widget from the left toolbar. What you will get is an Icon Chooser Dialog, where you can:
Browse icons by categories
Search icons by name
See the preview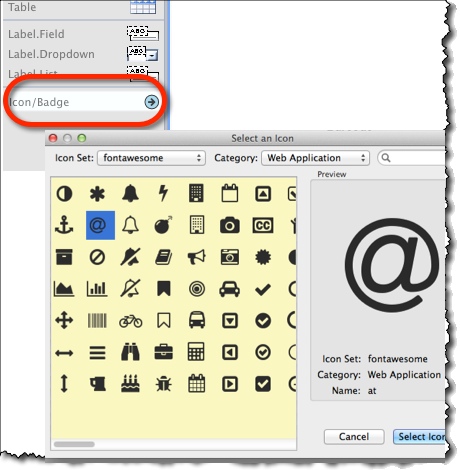 Marks has been replaced by "Badges", which are basically ordinary icons made to stand-out visually on your mockup. You can choose among several color themes: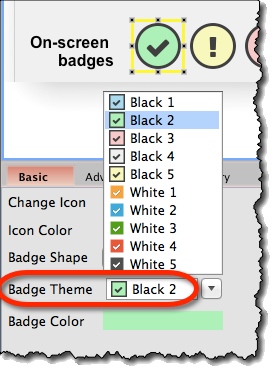 You can download MockupScreens 4.87 from the main website. To upgrade from older version of MockupScreens, simply download the trial and unlock it with your license key.
Enjoy!
Complete list of changes and improvements – MockupScreens 4.87
New:
Icons: Font Awesome set
Buttons can have icons now
Changes / Improvements:
Badges replace Marks
Color themes for Badges
Image gallery removed (icons does that job now)
Fixes:
Unintentional wrapping in Text widget
Issues with Transform feature
Mouse icon displayed for line resize is not correct

Find is not highlighting the matching string within widget/comments.

Missing info box during widget resize.
Download MockupScreens 4.87 from the main website.